Hi There!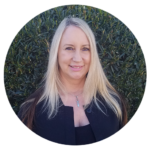 My name is Kimberly, but my friends call me Kimmy. I would love to meet you and give you expert advice on your personal skin care treatments and needs. I am heavily involved in health and fitness and want more than anything to make it convenient for women to look and feel beautiful on a daily basis.
I started my aesthetician career in 2007 by applying permanent makeup. I have personally had the eyeliner procedure done, and I absolutely love it. I became a Certified Medical Laser Technician in 2008, and have extensive experience working in the medical field with top of the line medical devices and medical grade skincare products. In 2016 I was certified in micro-blading eyebrow procedures, and I also apply eyelash extensions. I offer a variety of skin care treatments including facials, chemical peels, micro-needling and waxing treatments.
I have been using Image Skincare products for several years, and I truly believe these products help my skin retain a healthy and beautiful look. I would be happy to discuss which of these products would be most beneficial for you to use at home in between skin care treatments. 
I understand how hard it is to break away from the daily grind to receive skin care services, so with my new mobile business, I come to you! I look forward to meeting you to discuss your skin care needs.
Kimmy